​
THE UNIQUE DRINKS COLLECTION
Unique is an architectural project that emanates art. It is impossible to go through it unharmed.
It is a space of sensations, textures and emotions. Ah, then we discovered what was missing: a pinch of art, after all, that's how we are.
​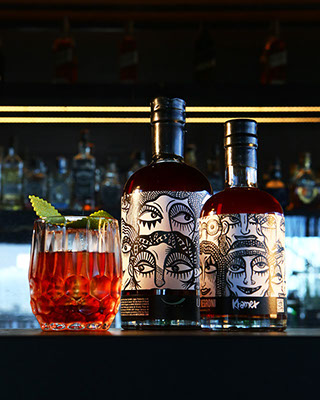 ​
UNIQUE NEGRONI
With the theme "we are made of each other" the crowd is represented in several faces - with different expressions - that bring the idea of union and diversity. No one is the same after having unique experiences, especially if they are shared.
Each one brings a piece of themselves.
You will not leave the same after tasting it.
Tanqueray, Vermouth Circollo Rosso,
Amaro Scarlatti
750ml bottle 380
375ml bottle 195
Drink 58
​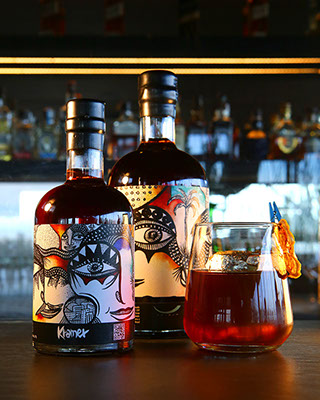 ​
K6
Mental fresh, mind fresh. Three people connected by human relationships, but leading to many others. Everyone looks at each other through the imagetic eye.
In fact, some of the best connections are created and eternalized at a bar table. Every meeting is a communion.
Purple brings the atmosphere of the purple night, after all, sometimes the night is purple.
And maybe it can be seen through the round window of Unique's rooms. An eye that turns into a window.
Curiosity about the name K6
Chef Emmanuel Bassoleil - born in Dijon, northern Burgundy, France - watched his mother Shantal throughout his childhood making the traditional cassis, a sweet, red liqueur characteristic of the region.
After they were ready, she labeled every bottle with a label that had the initials K6 = short for cassis (the letter K and the number 6, which has the sound of sis).
A sweet memory from childhood to be remembered with a special drink.
A tip for hot days: K6 tonic
In a glass of wine pour one part K6 to two parts tonic, ice, and enjoy.
Cheers!
Tanqueray, Cassis,
Vermouth Circollo, Bianco
750ml bottle 380
375ml bottle 195
Drink 58
​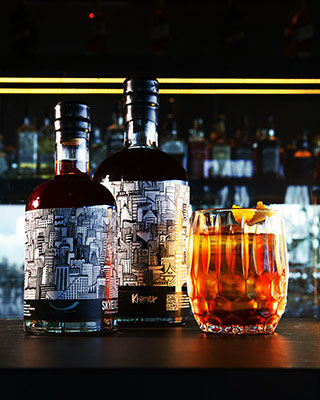 ​
SKYE BREEZE
It is the portrait of São Paulo, the city's most charming skyline full of elements and mysteries that only this "jungle of stones" provides. In this image, they reveal themselves.
Browse around, find out.
Where is Unique? And Wally?
Bulleit, Vermouth Circollo Rosso,
Luxardo, Angostura
750ml bottle 380
375ml bottle 195
Drink 58
​
THE DRINKS
​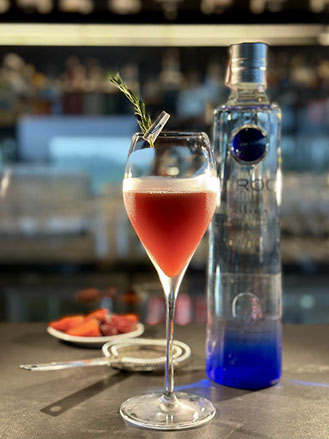 ​
CIROC RED FRUIT
Ciroc Vodka, Port wine, fresh red fruits, almond liqueur and dry sparkling wine
58
​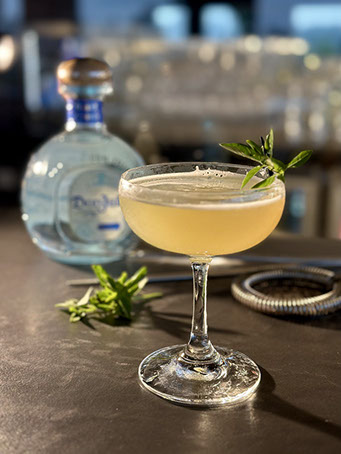 ​
MR. DON
Don Julio tequila, sicilian lemon juice, pineapple and fresh basil leaves with
a touch of wine and herbs
58
​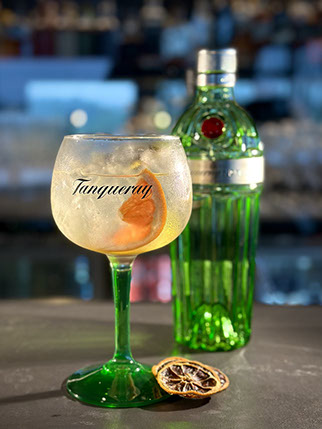 ​
FRESH & DRY GIN TÔNICA
Tanqueray Ten gin, fresh and dehydrated citrus fruits with special ginger tonic
58
UNIQUE SOUR
Bulleit Bourbon Whiskey, maple,
lemon juice, cardamom,
hibiscus infusion and cardamom foam
58
TROPICAL GIN
Tanqueray gin and Red Bull Energy
Drink Tropical Edition
58
​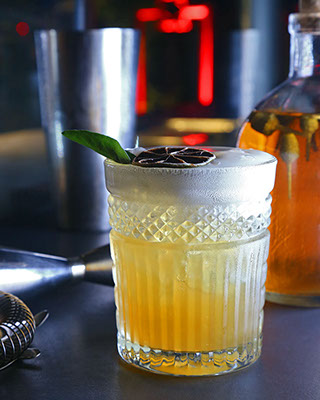 ​
ACMELLA
Cachaça with Jambu, Fernet,
honey, lemon and ginger foam
58
WE ROCK
Classic Carpano, Bulleit Bourbon Whiskey,
Campari and chocolate bitter
58
​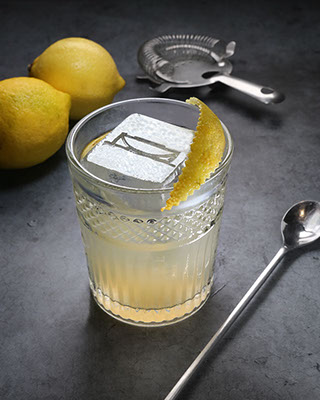 ​
BACK TO BUSINESS
Tanqueray Ten gin,
Whisky J. W. Double Black,
lemon juice and ginger
58
​
​
O FRANCÊS
Poire Williams, Lillet Blanc,
Liqueur 43 with brie,
honey, lemon juice
and cashew dye
58
LAST CALL
Tanqueray gin with hibiscus,
lime juice and raspberry
58
​
​
SKYE VISION
Jerez brandy, run infused with spices,
honey dye and chocolate bitter
58
​
​
INSIDE THE SOUL
Ypióca 160 infused tamara fruit
and orange peels, with Campari infused pineapple, Liqueur 43 and chocolate bitter
58
​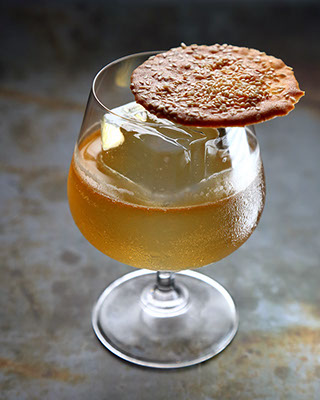 ​
OHTAKE
Jun Daiti sake, sparkling wine,
black tea liqueur and lemon
58
W.R. RUBY
Woodford Reserve Bourbon,
peach puree,
red fruits puree
and lemon juice
58
W.R. MULE
Woodford Reserve Bourbon,
lemon, ginger foam
and cardamom essence
58
​
​
PE TEA
Tanqueray gin infused with tea,
lemon juice, peach liqueur
and soda water
58
​
​
STAY HERE
Tequila infused with rosemary,
pernod, lemon Juice and club soda
58
​
BETTER TOGETHER
1 bottle of Tanqueray Ten gin
+ 5 tonic water
720
1 bottle of Ciroc vodka
+ 5 tonic water
720
1 bottle of Tanqueray gin
+ 5 tonic water
620
​
CLASSIC COCKTAILS
SUPER PREMIUM
58
CLERICOT
260 pitcher
​
CAIPIRINHAS
THE ORIGINAL
58
​
DIAGEO CLASSICS
PENICILLIN
Jonhnnie Walker Black Label, frech ginger,
honey syrup and whisky Talisker
58
GOLDEN & APPLE
Johnnie Walker Gold Label, clarified apple
juice, simple syrup and frech lemon juice
58
​
SPRITS KETEL BOTANICAL
PEACH AND ORANGE
58
CUCUMBER AND MINT
58
GRAPEFRUIT AND ROSE
58
​